OUR SERVICES
Business Phone Systems
---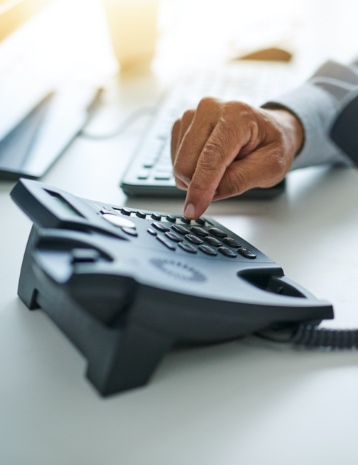 Improve your business communication with our feature-rich phone systems
Are you looking for a modern IT solution that handles all of your business communication needs without incurring significant costs? Look no further than Constant C, a Winnipeg IT Company and our implementation and management of easy-to-use Business Phone Systems.
Our expert team of cybersecurity specialists in Winnipeg will assess your needs and budget to implement a tailor-made communications system for your business. Instead of getting bogged down by inflexible and expensive legacy phone connections, your employees will be able to collaborate and respond quickly to customer queries no matter where they are, using unlimited calling, crystal-clear video conferencing, and live chat.
We can also implement the 3CX system, which gives your organization a flexible and secure communication solution that is supported by our team of experts, so leave the communication management to us and spend your time working on other aspects of your business.
Constant C has two class-leading solutions to take your business communication to the next level
Finding the right communication system for your business is not as simple as shopping around on the internet for the best price without technical knowledge and experience. But Constant C has the experts that can get you the ideal solution.
We'll learn your needs and ensure you get the best communications solution for your business and we'll provide responsive support should any issues arise. Learn more about Constant C's phone system solutions below:
Request A Free Quote
It's time to trust your business IT support with a company you rely on.